Gaea
Color:black
Stock:Available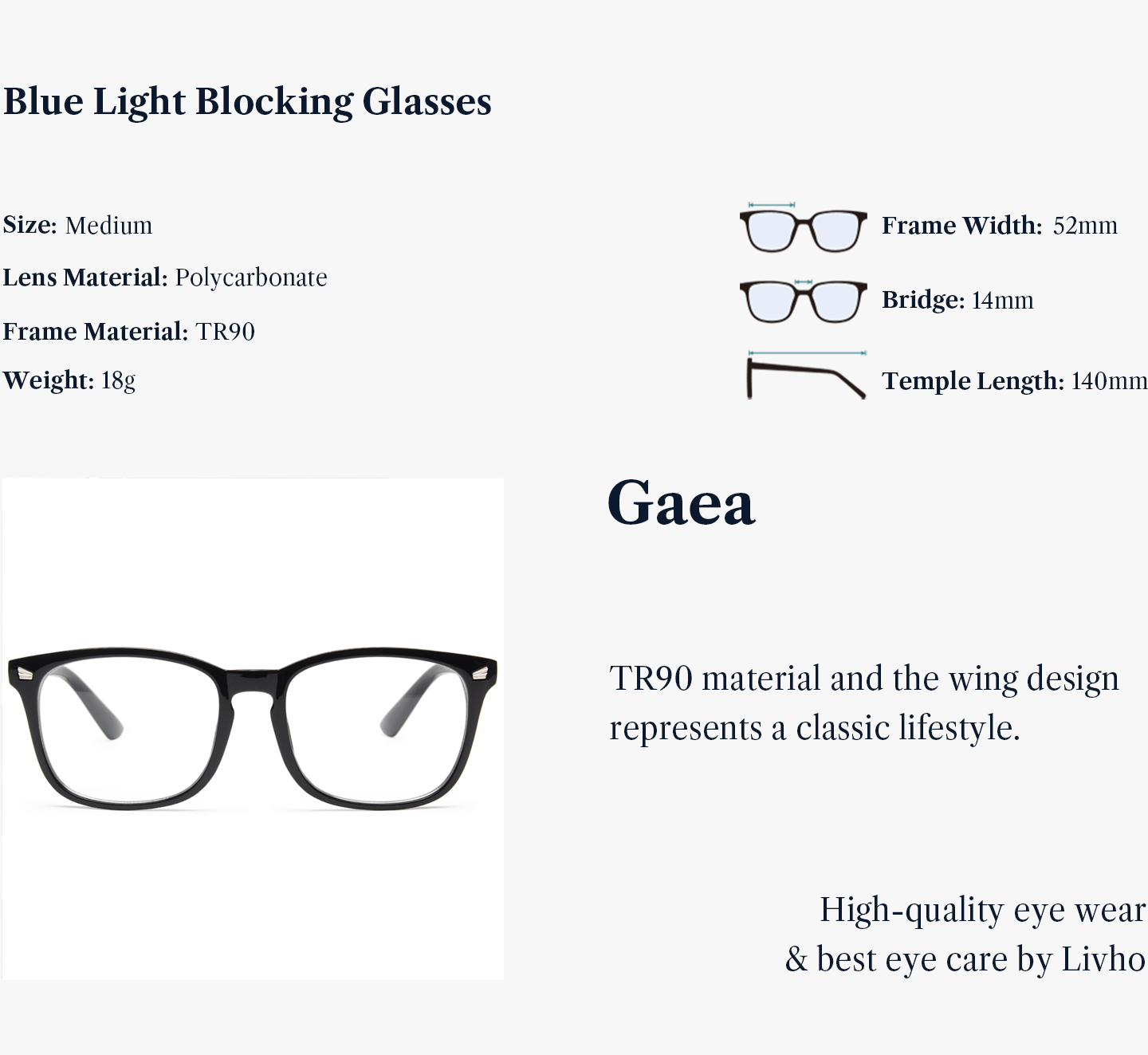 Protection for Your Eyes : Alleviates visual fatigue and discomfort from long periods of web surfing, gaming and working under fluorescent lights with UV400 protection and glare reduction.
Reduce Eyestrain : Enjoy your digital time, NO worry about eye fatigue, blurred vision and headache.
Better Sleep : Amber lenses block more blue rays than others and see more realistic.You'll never have trouble with sleeping again.
Excellent TR90 Material : Ultra-lightweight and flexible TR90 nylon frame material for durability and comfortable long-term wearing. Casual frame design keeps you looking professional and stylish while working or playing video games.
Rest Assured to Buy : If any broken problem happening; just contact the seller without any hesitation to solve the problem until your satisfaction.

What Should be Expected from Livho
Quality & Trend

We are serious in eyewear! Catch up the latest trend and guarantee each step in making glasses for you.

Affordable & Reasonable

No middleman! We control the cost and manufacture from our own house.

Free & Fast delivery

Free shipping for all orders over $50 in the USA and Canada. Less 10 days for expedited delivery.

Satisfaction Guaranteed

We care what you care. If you are not satisfied with our product or service, customer support is always here for you.